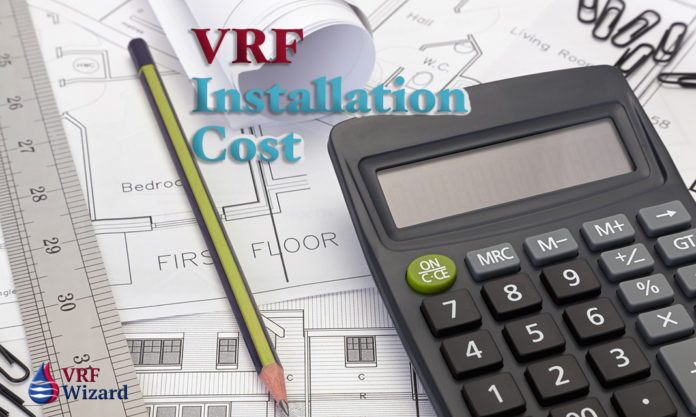 How to Estimate VRF Projects
HVAC Estimating is the foundation upon which all construction company profits are built. If you don't get the estimates correct, your company won't be in business very long. If you don't understand your cost and what is in your estimate, how will you know if you made or loss money between jobs? How will you know what part of the project lost money? Did you lose money by spending too much on materials or did you take longer than expected to complete the project? Learning how to estimate VRF projects while aggregating the data for budgeting will save you time and money in the future.
VRF Equipment & Project Parameters

Do you track the cost of one project compared to another? What did you sell the last project for as measured by cost per ton? How many liner feet of piping did you put in compared to other projects? Can your piping crew install 50 feet a man day or 100 feet/MD of small hard copper? Knowing what parameters to measure and maintain is important when called upon by a customer to throw together a quick budget or to provide a sanity check with a current estimate. Having a VRF System Installation Cost Budgeting Database of historical  values will save you time and money.
HVAC Piping and Sheet Metal Estimating
How do you estimate HVAC Piping and Sheet Metal materials and labor? Can you look at a drawing and tell how many men you'll need and for how long? What if there are multiple drawings with lots of work on each page, are you confident about your guess based on looking at the drawings without knowing quantifiable counts? Do you take off the material with a scale and send it out for supplier pricing?
There are many ways to approach an estimate, and having been in charge of over twenty estimators working for a company doing half a billion dollars a year, I have seen it all. No matter how good you think you are, there is no way you're that good without an accurate material takeoff from which to make informed decisions on labor and materials when the project is of any substantial size.
Computer Estimating Software
If you are bidding large HVAC plan and specification projects with lots of materials to add up, then using computer mechanical estimating software is a must. I remember one project where we had close to forty-thousand lines of take-off for just the sheet metal trade. The cost of the estimating software and the time for implementation needs to be considered, along with the annual maintenance fees. These programs have many features that make updating of prices, importing drawings for takeoffs and reporting worth their cost.
VRF and HVAC Estimating Spreadsheets
Having a clear and understandable VRF or HVAC Estimating Spreadsheet is the first step in getting to understand your cost and project parameters. Maintaining an organized file naming structure for easy retrieval of previous estimates will make life a lot better for those responsible for estimating.
Your HVAC estimating spreadsheet is the bedrock of your estimating department and should be versatile enough to handle any size project. Some companies prefer several HVAC estimating spreadsheets, based on project size.
Some companies use a simple single page form for very small projects and a multi-page spreadsheet for anything larger. I prefer one estimate spreadsheet for all my project estimates as it keeps maintenance of the form easier to make changes, such as when labor rates, material multipliers or tax rates change.
Summary – How to Estimate VRF Projects
Maintaining a VRF Installation Cost Historical Database on past projects can add value to your future estimating needs; saving you time and money, while allowing you to spot check current estimates against past projects.
Using parameters can assist you in developing budgets and identifying cost and engineering ranges to compare current projects against past projects.
Using Estimating software can save you time and money while allowing for informed decisions based on quantifiable takeoff data.
Learn how to Estimate VRF Projects using historical data that you have aggregated from past bids or completed projects.
We will cover mechanical estimating in more depth in other articles. Be sure to checkout our time and money saving spreadsheets;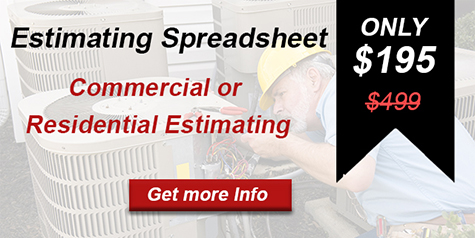 Please leave us a comment and let the other VRF Wizards know how your company bids VRF projects; what estimating software you use, and what type of project or equipment historical data or parameters do you collect or measure.