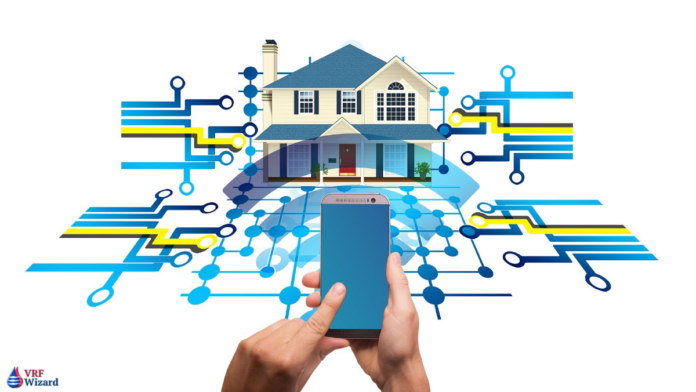 There is a way to connect your VRF or VRV system into your home or building automation system using the CoolAutomation CoolMasterNet plug and play device. This device allows you to have all your smart devices controlled from your main Home or Building automation system, including your HVAC system.
Even if you don't have a Building Automation or Smart Home System, the CoolMasterNet lets you use your smart devices to control your VRF/VRV system remotely. Using your Smart Phone, iPad or similar device you can make adjustments to the VRF/VRV system.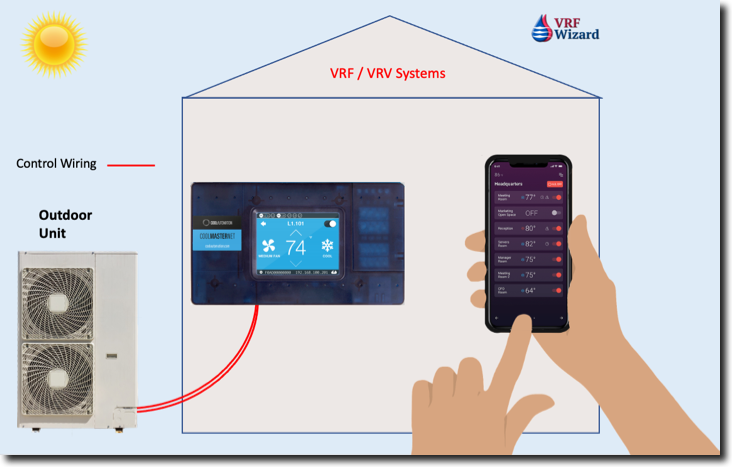 The CoolAutomation system will allow you to monitor and control any HVAC system, including the ability to remotely diagnose and service the HVAC system.
VRF VRV Systems
The typical controls network for a VRF or VRV system is proprietary and closed off from all other automation systems, unless you bought that particular manufactures mediation device written to communicate with their proprietary communication protocol.
Using the CoolMasterNet you can integrate any VRF/VRV system with Home and Building automation systems, Smart Home Devices, and Cloud-based Remote Control Applications. This is done by using the CoolMasterNet to make a seamless and universal communication channel.
The CoolMasterNet communication channel allows HVAC contractors, Automation integrators, and Facility Managers to connect their HVAC system to their Home or Building automation system.
Natively integrate Home and Building Automation Systems with HVAC
Integration with the CoolAutomation's application suite which includes: Facilities Management, Monitoring, Servicing, and Control applications.
Full functionality for the leading Smart Home Device integration (such as Google Home and Amazon Alexa), including voice controls and mobile applications.
VRF Manufacture Compatibility
The Cool Automation system is compatible with the following VRF / VRV Manufactures. (Check with your local supplier to verify that they cover your unit);
Daikin
Carrier
Toshiba
Trane
Hitachi
LG
Samsung
Mitsubishi
Fujitsu
Johnson Controls
Gree
Haier
General
Panasonic
Sanyo
York
Midea
Kentatsu
Chigo
Blue Star
The CoolMasterNet distinguishes the different VRF & VRV Manufactures by the setting of the dip switches. Follow the installation guide for the proper installation methods based on the particular VRF manufactures equipment you're trying to integrate.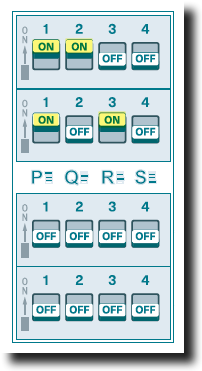 If you need to change the Brand of VRF manufactures connected to one of the available ports (Lines) then you will tell the controller which VRF or VRV Manufacture is connected to each of the available ports on the controller. Below is the setting for changing to a Daikin (DK) VRV system on line 1.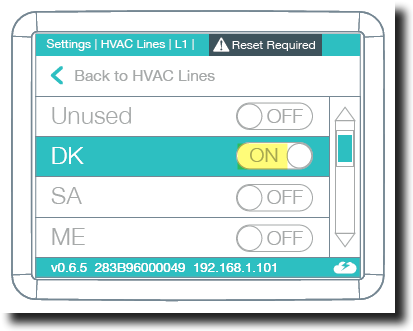 After the CoolMasterNet system controller is installed it will automatically detect all the indoor VRF systems connected and their status as shown in the screen shot below. Line #1 on the screen shows that a Daikin (DK) system is installed, and on line #7 an LG System.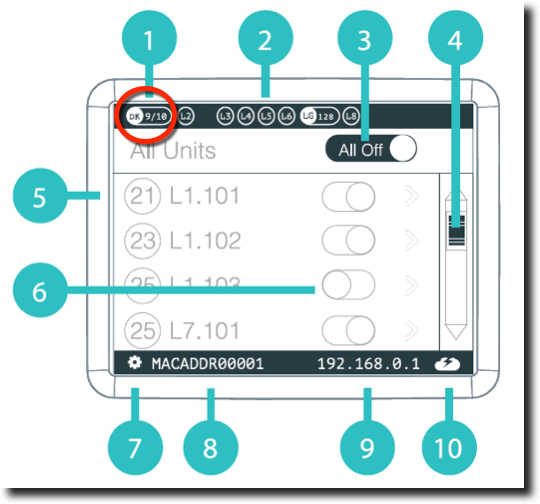 The screen above allows you to scroll through all the connected indoor units while giving you the ability to toggle off any one or more of them, or all of them.
#1 Active HVAC line (DK 9/10)(Groups/Units)
#2 Inactive HVAC line.
#3 All ON/OFF operation button
#4 Scrollbar
#5 Connected Indoor Units with it's address and Set-Point temperature indication.
#6 Indoor unit operation button (on/off)
#7 Service settings button
#8 CoolMasterNet MAC address
#9 CoolMasterNet IP address
#10 CoolRemote connectivity status
Integration with Building or Home Automation Systems
There are many options when it comes to integrating with building or home automation systems. The following integration guidelines are provided on their website; BACnet, HDL, KNX, Modbus, Rest API and Crestron Home Integration guidelines.
For BACnet there is an L3 connection to the CoolMasterNet using a RJ45 Ethernet connector. It also interfaces using RS232, RS485, Ethernet, and KNX to connect to all major Home Automation Brands. Communicates through ASCII, MODBUS, BACnet IP, and REST API protocols.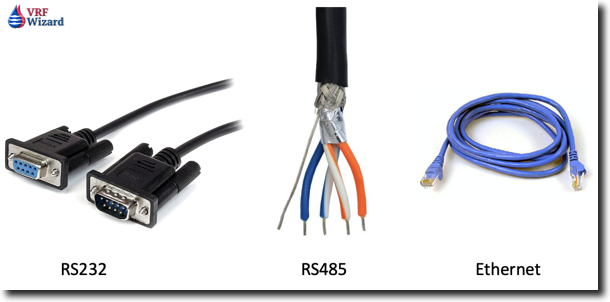 Native cloud integration with popular smart devices, including; Google Assistant, Ecobee and Amazon Alexa, including voice controls and mobile applications.

Benefits
Commissioning
Commissioning can be done onsite or remotely through the CoolAutomation Service Application.
Off-Site HVAC Diagnostics and Service.
Technicians and Installers will be able to access, diagnose, and potentially solve error alerts without the need to a physical service call.
Real-Time System Error Notification
Technicians and Installers will receive error alerts for malfunctioning HVAC systems in real-time.
Adjustments
You can adjust the typical parameters like, temperature, fan speed, on/off, mode (Cooling or Heating) and louver position (angle). You can make a global change to all of the indoor units or individually. Visit their website to find out all the details: CoolMasterNet